VSG Ultra clear ceramic frit tempered laminated glass for curtain wall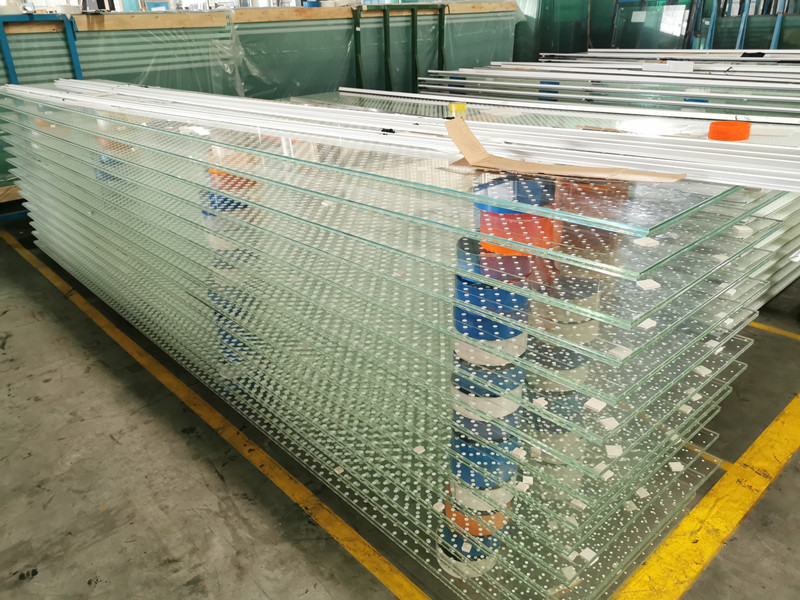 Used ceramic frit glass to be laminated glass.
What is ceramic frit glass?
Ceramic frit glass also name as silk screen printing glass, with high temperature silk screen printing on glass surface which is never been removed. It's widely using as decoration indoor and outdoor in glass line.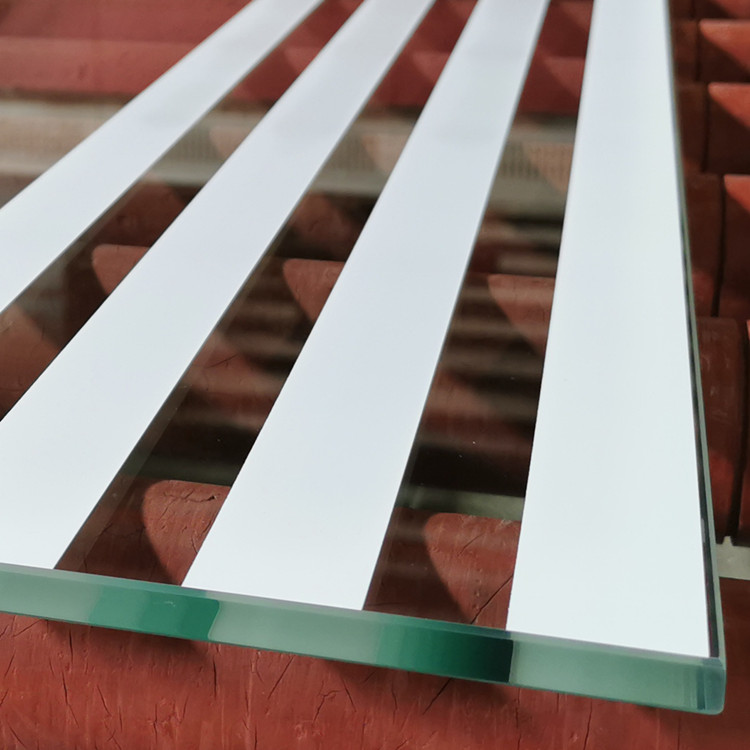 | | |
| --- | --- |
| Glass type | ceramic frit glass, silk screen printing glass, color glazing glass,pattern glass |
| Glass shape | flat, curved |
| Glass color | clear, ultra clear, frosted, bronze, grey, green, blue, etc |
| Interlayer | PVB(clear, white, any color), SGP, EVA |
| Fuction | sound proof, heat controll, high strengh, safety glass,safety glass |
| Special laminated | silk, wire, printed glass, other OEM designs |
| Certifications | CE, ISO, CCC, BS6206, EN12543, EN12510 |
| Packing | Wooden crate with protection film |
| Delivery time | 7-15 days |
1. It's also tempered safety glass;
3. The silkscreen pattern will be never removed since the oil is permanant melt with the glass;
4. Ceramic frit glass can be tempered, laminated, bent, insulated and other complicated processing glass for indoor and outdoor use;
APPLICATION :
It's widely used for decoration indoor and outdoor for many landscape buildings, such as city metro, mesuem, stadium, art mesuem, shopping centro, opera house etc..
How to make laminated glass?
Laminated glass process, begins from a clean room with controlled environment, where after having gone each of the glasses through a washing machine to remove any dirt or stains, proceed to make the Assembly of the glass with PVB.

After this, the glass and PVB go through a heating furnace where will arrive at an approximate temperature of 70 degree,eliminating the air between the glass and PVB being bonded with each other, finally passed to the Autoclave where they are subjected to controlled conditions of temperature and pressure, to achieve a total adhesion of glass and PVB.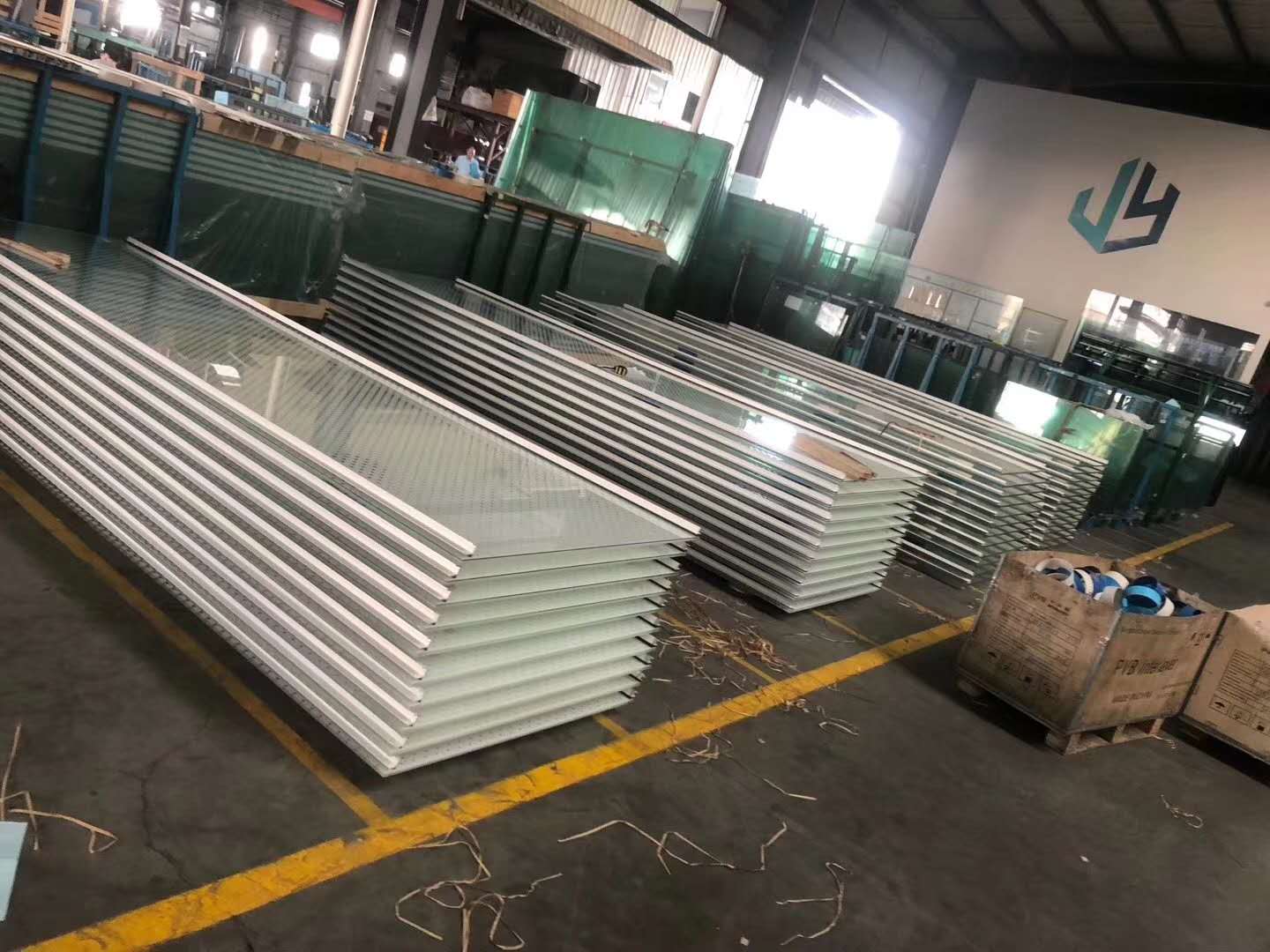 Dear Buyers:

Jin Yi glass co.Ltd is professional factory of glass and related glass products with rich experience, we have advanced glass processing equipment to fulfill a strong production capacity. Jin Yi company is mainly manufacturing and processing all kinds of building glass and furniture, including tempered glass, low-e insulating glass, coated glass, laminated glass, colored glazing glass, curtain wall, fire proof glass, bullet proof glass,aluminium window ,aluminium door, etc.

Welcome to contact us for more details of our products, thanks for choosing Jinyi Glass, you will be delighted with our products and service.

Best regards,

Crystal from Jinyi Glass

Our advantages
1. Over-10-year experience on glass deep processing.
2. High quality glass with CCC,CE,AS/NZS 2208:1996
3. Most of our production machines from Italy and North Glass to ensure the quality
4. Professional international sales team and technical dept.,provide glass solution.