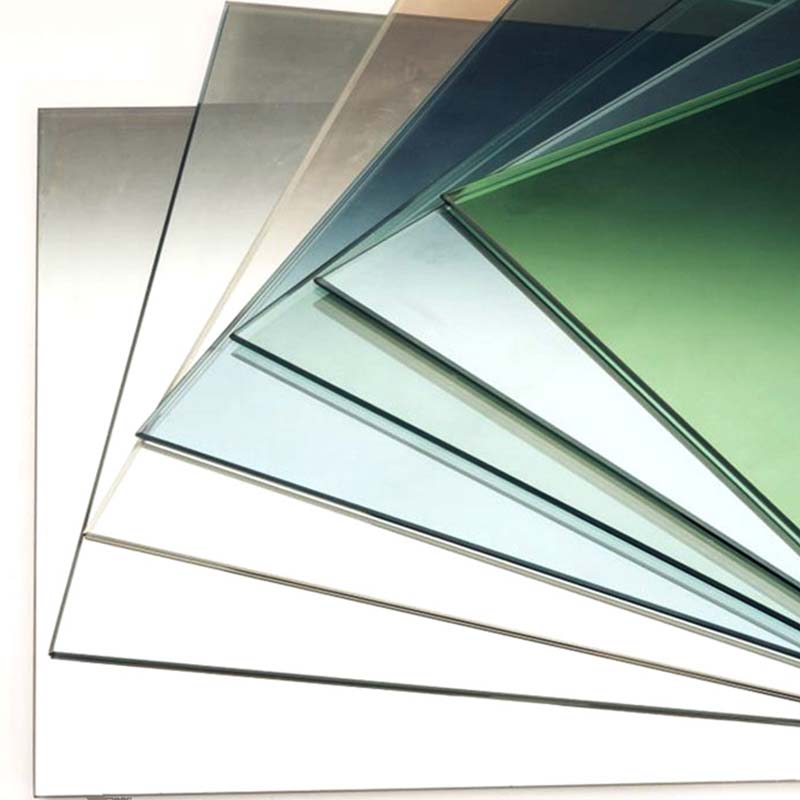 ◪ Low E glass (Low Emissivity) provides excellent performance in situations where temperature separation is desired. Low-E is used to help meet energy efficiency requirements by blocking UV light and providing heat insulation. This is done with a special thin-film metallic or oxide coating which prevents the passage of short-wave solar energy into a building and also prevents long-wave energy produced by heating systems and lighting from escaping outside.
Product Name

Low-E (Low Emissivity) Glass

Brand Name

Jinyi

Place of Origin

Weifang, China

Type of Products

High transmittance Low-E, Double silver Low-E, Single silver Low-E, Curve tempered Low-E, etc.

Thickness

4mm-19mm

Size

Minimum Size

300mm×300mm

Maximum Size

2440mm×4500mm

Color

Clea/Gray/Light gray/Blue/etc.

Deep glass processing

Low-e insulated glass,low-e laminated glass.

Note: Jinyi Glass would like to provide customize coated glass according to the given specifications and colors from our clients
Glass proformance
◪ Energy Efficiency
Low emissivity, 80% lower than monolithic clear glass
◪ Color Neutrality
Multi-layer coating prevents iridescent appearance
◪ High Transmission
Allows in high percentage of sunlight
◪ Flexibility
Can be treated with standard float glass techniques and installed into IG units with no special handing procedures
◪Durability
Handles just like regular glass and offers unlimited shelf life
◪ Decreases color fade on interior furniture by blocking UV light
Further processing low-e glass
◪ Low- e Tempered glass
We accept 4mm-19mm thickness of low-e glass tempering,which is widely used for window,and popular for villa, resident house,comerical building etc.
◪ Low- e Laminated glass
Laminated glass not only reduces noise effectively by preventing sound spread but also cuts off over 99 percent of ultraviolet so that fundamentally protects indoor objects from being affected by ultraviolet. LOW-E laminated glass not only presents the advantage of safe on laminated glass but also has the super performance of low radiation and energy-saving on LOW-E glass.

◪ Low-e Insulated glass
LOW-E insulating glass is comprised of two or more pieces of LOW-E glasses with the composition of any other color, a dead space inside the glass is formed by the aluminum frame which is filled with efficient sieve absorbent, and the edges are sealed with high strength sealant.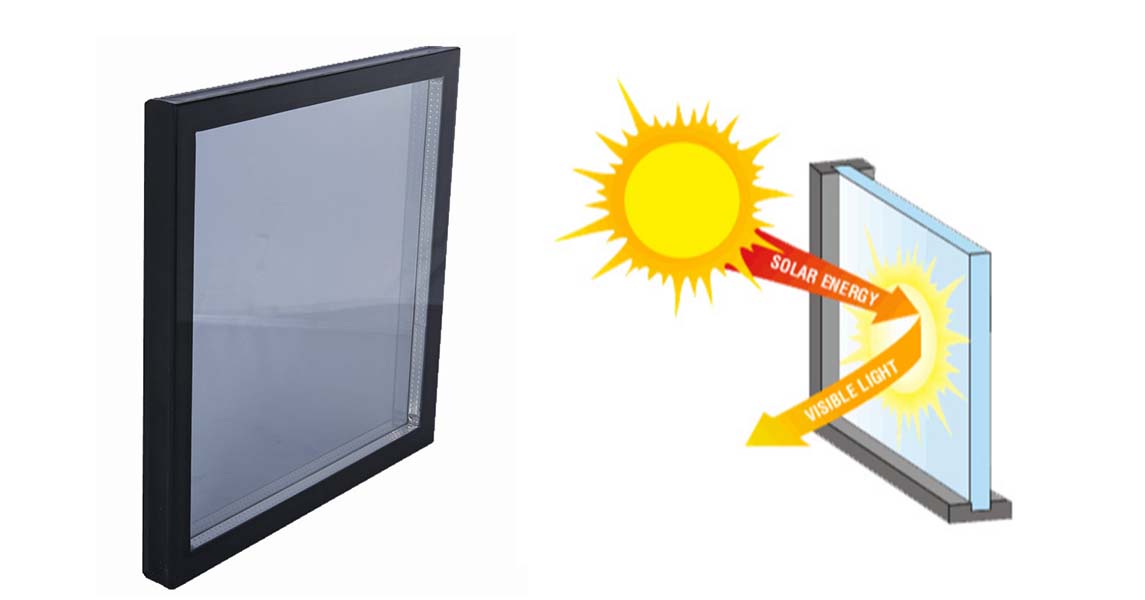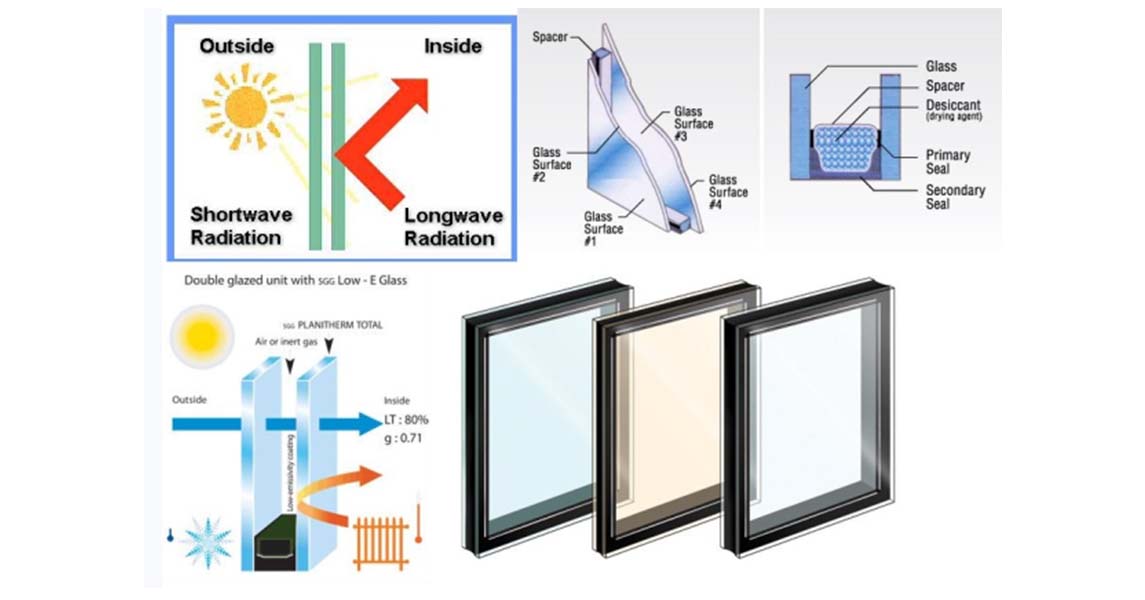 Glass production line
To fulfill customers' requirements,we have ful set of production line for tempered reflectived glass,laminated reflectived glass,insulated reflective glass…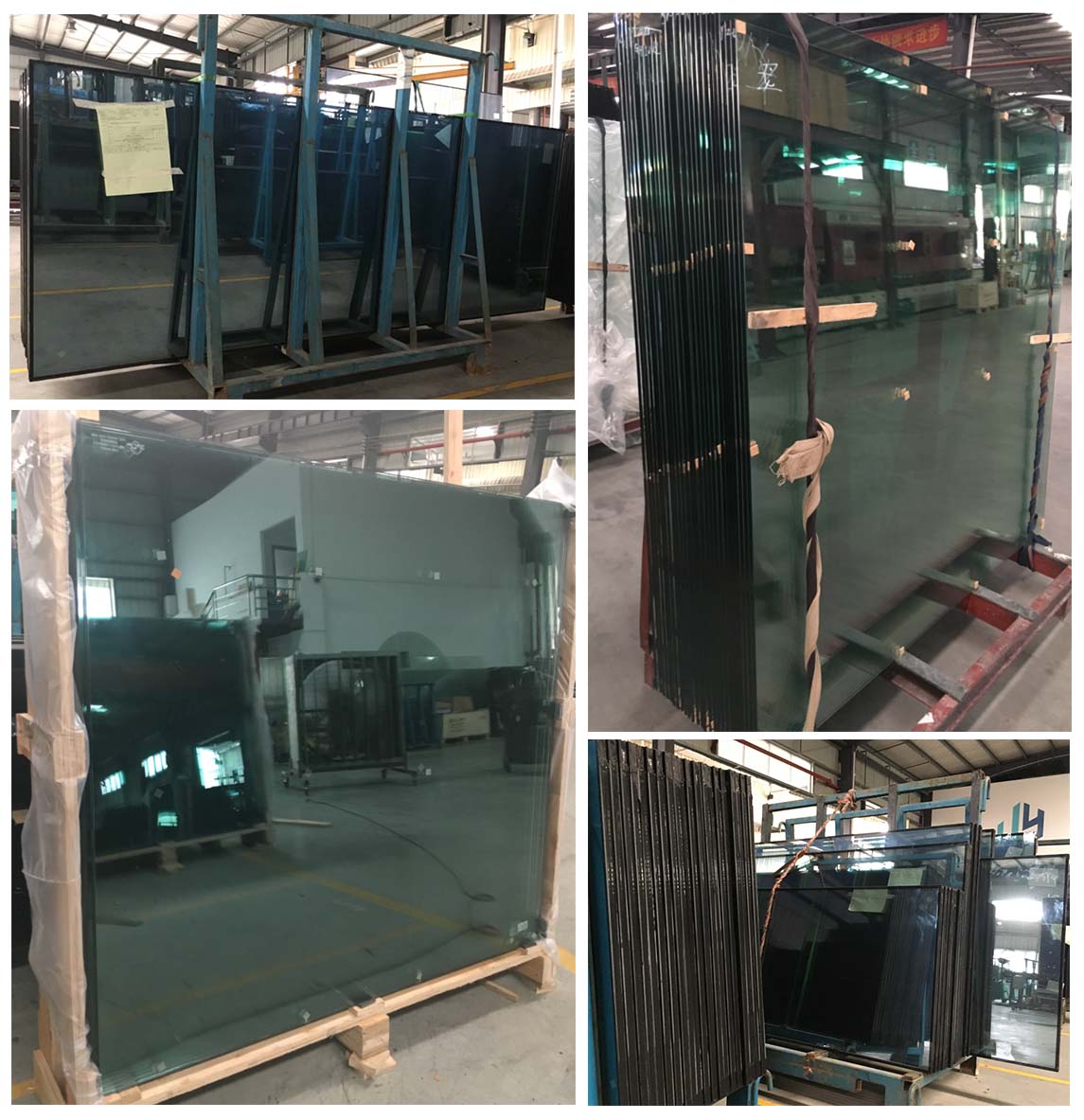 Glass application projects
◪ Toughened laminated low-e glass roofing
◪ Tempered insulated low-e glass doors
◪ Tempered laminated low-e lass skylights
◪ Laminated glass balustrades
◪Tempered insulated low-e curtain wall