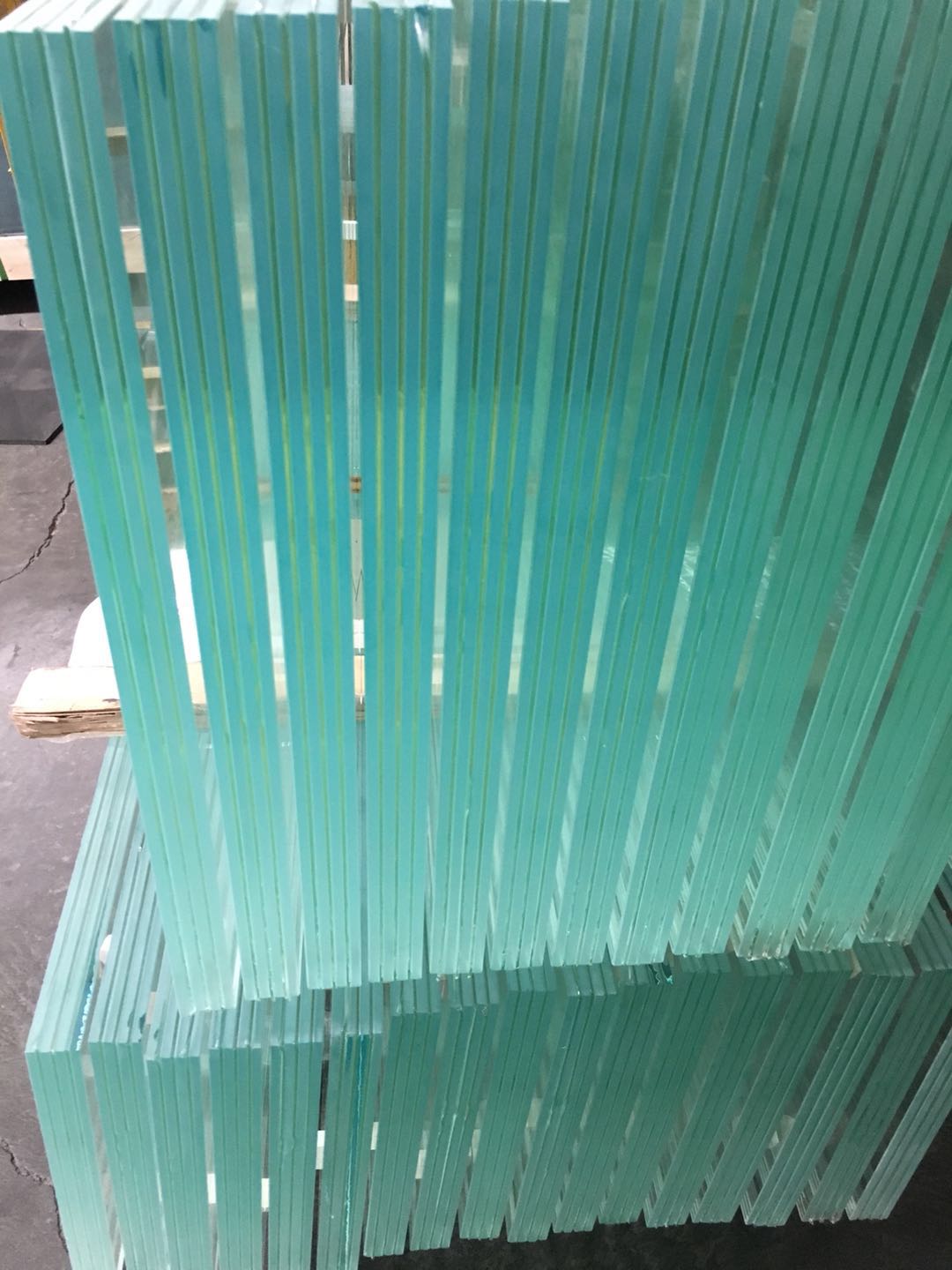 ◪ Laminated glass is made of two or more pieces of glass between which one layers and multi-layers of PVB with strong cohesion It has clear impressions, strong substance, while, it also can prevent as high as more than 99% of UV. In fact, it protects the valuable goods from discoloring and destroying from UV. , so make the building look safety and dignity. It is popular with many building professionals, it is Widely used in high buildings, curtain wall, skylight, bank, jewelry store, school, villa and etc.
Item

description

Glass products

Laminated glass

Glass substrate

clear float glass, ultra clear glass, tinted glass, reflective glass, low E glass, etc

Thickness of PVB film

0.38mm、0.76mm、1.14mm、1.52mm、1.90mm、2.28mm、2.66mm、3.04mm

size

Minimum size of laminated glass: 200mm*300mm;

Maximum size of laminated glass: 3000mm*8000mm

Further processing services

drilled holes, cut notches, polished edges, beveled edges,

silkscreen printed, heat strengthened,
full tempered, heat soaked testing, etc.

Glass combination

Clear laminated glass, tempered laminated glass, double wall glass

Quality standard

CCC, CE,AS/NZS 2208:1996,ISO 9001:2015

Delivery date

7-15days
Laminated glass application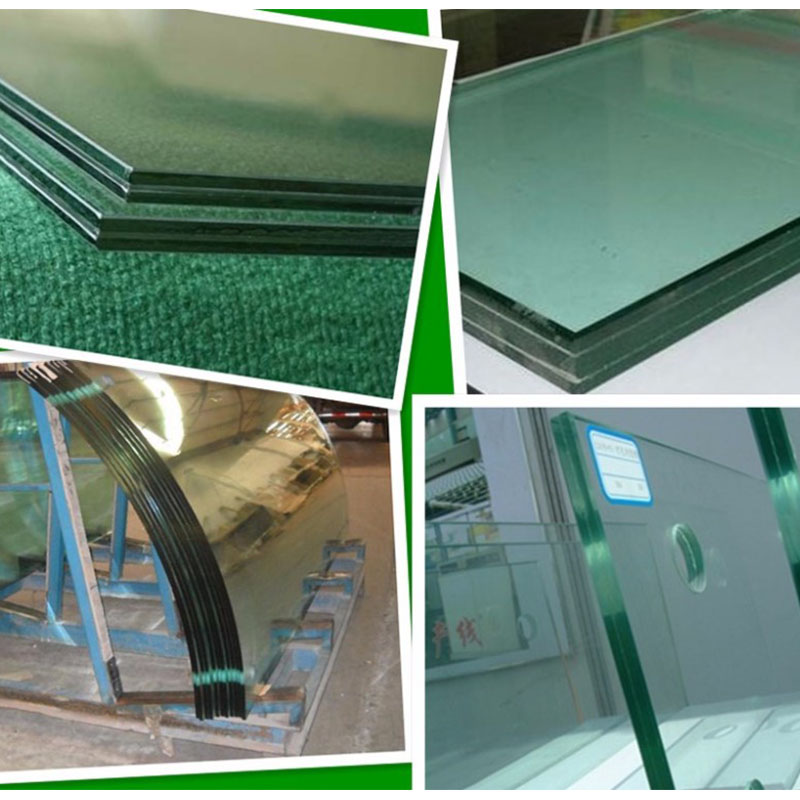 1
Laminated glass has the unique advantage, so it is widely used in building light shed,overhead floor,high-grade curtain wall windows and doors,furniture,windows,aquarium and so on.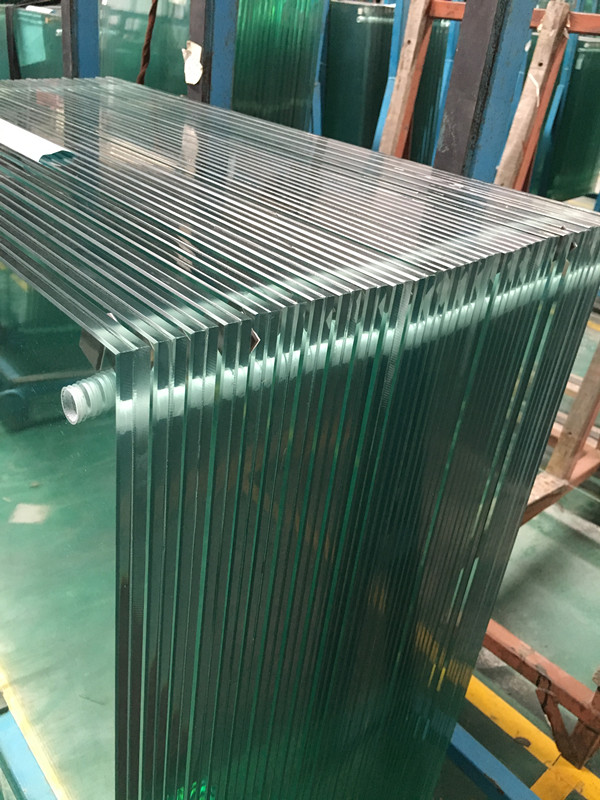 2
Laminated glass for buildings
Laminated glass is tough on glass sandwiched between polyvinyl butyral(PVB)between membrance,through high temperature and high pressure processing.Made of transparent PVB film laminated glass,the appearance and installation method of use is essentially the same with normal glass,and durable.
Security:because can't use glass cutter effective cutrting for the tempered lamintated glass has been installed, and normal breakdown laminated glass with other tools time consuming, big noise.So by cutting or breacking laminated glass is very difficult to enter indoor and are easy to be found.Laminated glass for malicious damage,theft and violence instrusion has very strong to resisit.
Further processing service from Jinyi Glass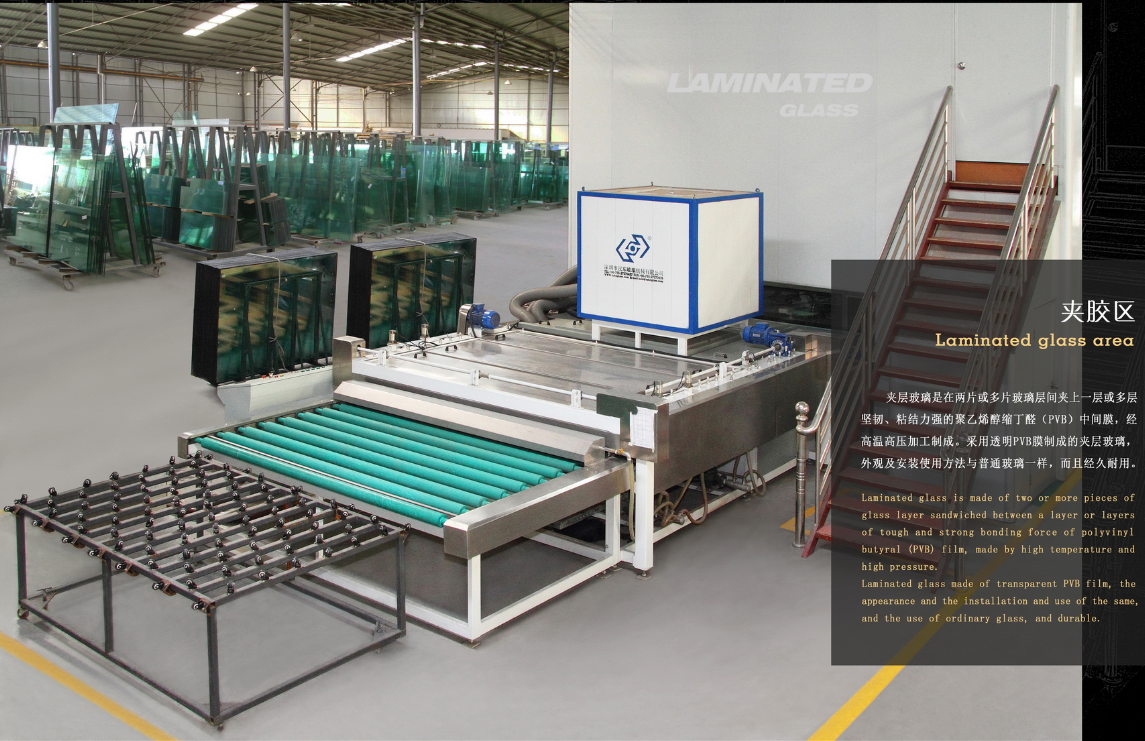 Production line
Advance machine in Jinyi Glass factory,which produce laminated glass. In the 100 thousand class clean dust workshop used the automatic joint sheet, effectively controls the lamination of the laminated glass.
| | |
| --- | --- |
| Edge Works Or Other Heat Treatment Services | Whether required Or Not |
| Heat Strengthened | Yes |
| Heat Soaked Testing | Yes |
| cutting notches | Yes |
| drilling holes | Yes |
| Polished Edges | Yes |
| round corners/safety corners | Yes |
| silkscreen printed logo | white Color logo printing is free |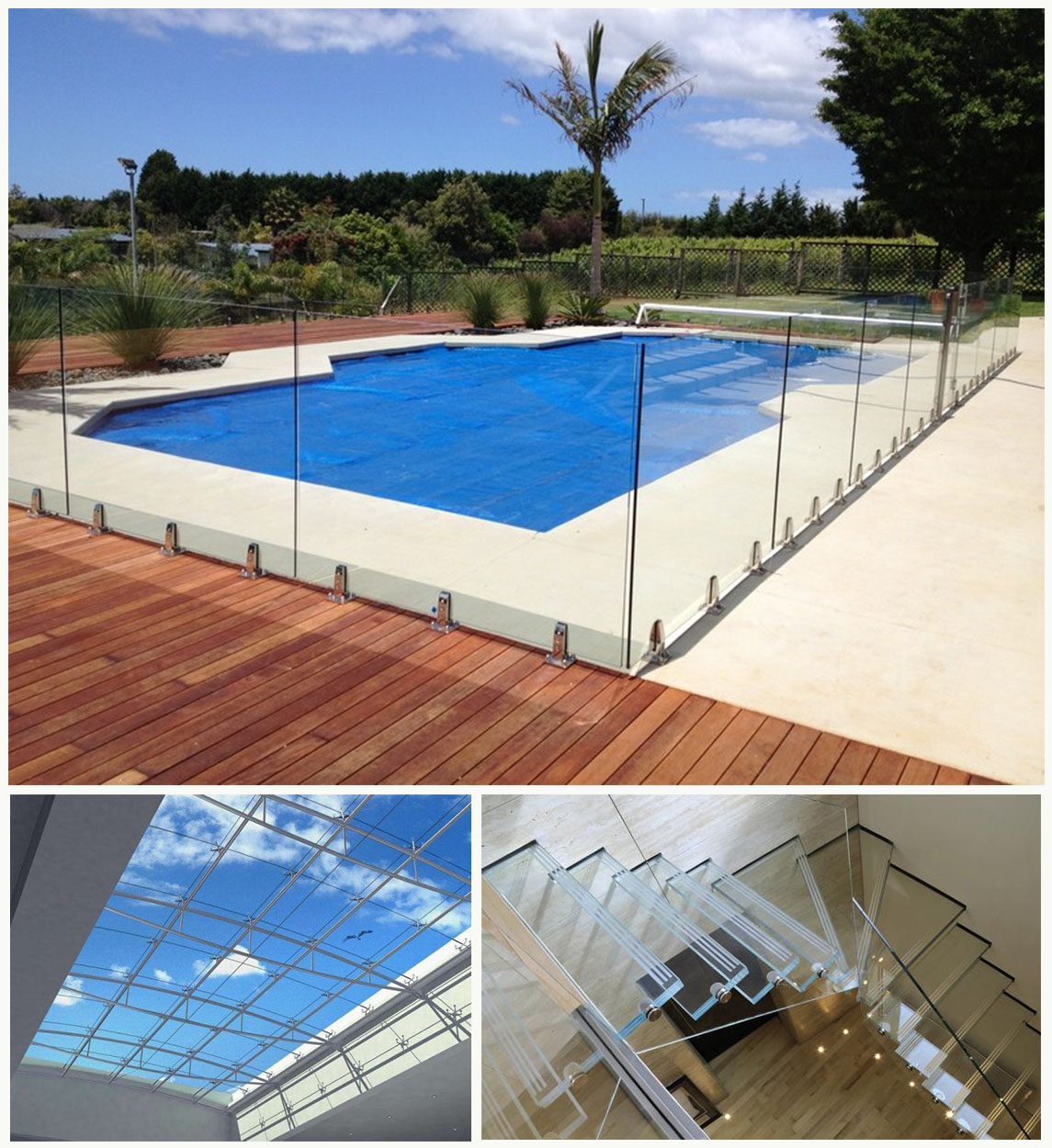 Laminated glass available
◪ Clean laminated glass greenhouse
◪ Laminated glass curtain wall
◪ Laminated glass balustrades
◪ Tempered laminated glass skylights
◪ Tempered laminated glass frameless railing outdoor fence
Last but not least, we have over 10 years production experiences, we accept customized order for different kind of curved glass projects,let us service you,give you best solution,ask favorable price right away!